Pet Hair Cleaning Services
Back To Our Services
Pet Hair Cleaning Services
Carpeted homes all have one thing in common. That is, if they are not properly maintained, they can start to look and smell a little shabby. The fibers in the carpets themselves can also take a beating as excessive dirt and debris are walked into their fibers, damaging them slowly overtime. That is why it is so important to have regular carpet cleaning conducted by a skilled professional like those found at "Carpet Cleaning Long Beach". But our company doesn't just deal with cleaning, we also offer maintenance and restoration services that will have your rugs looking new in no time.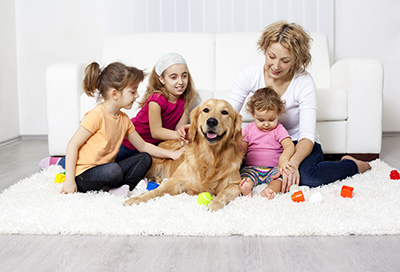 Do you have smokers or furry companions in your family?
If so, then you probably struggle with the constant presence of unwanted smells and rogue hairs plaguing the fibers of your carpets. Let us take care of that for you with our offers on pet hair and odor removal for any type of carpet or upholstery, to get your home smelling and feeling fresh again. Our sanitation methods go deep into your rug's fibers to eliminate these particles which will transform your living area.
Stay on top of maintenance
We also offer thorough maintenance and restoration services that will reinvigorate your carpets and keep them lasting longer. We can restore those that have been damaged by excessive sunlight or too much water, and we will even do work on upholstery. So isn't it time you gave your carpets the attention they deserve?